Kigamboni Community Centre (Dar es Salaam, Tanzania)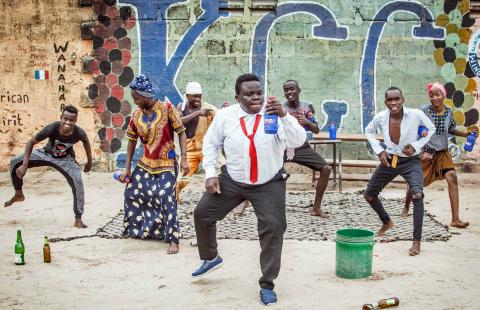 In 2007 four young guys founded a community centre in Kigamboni, a district of Dar es Salaam, with this vision of a solidary, supportive and creative world without poverty in mind. During their childhood, they  suffered from poverty, abuse, homelessness and lack of educational opportunities. But the community helped the young men to overcome their problems. So they decided to give something back to the community. With the aim of fighting poverty through social and economic development, the Kigamboni Community Centre (KCC) has been providing free schooling ever since.
The KCC initiators are very concerned about out of school education and talent development. KCC offers a wide range of afternoon activities with the "Talent Academy". The activities are fun for the children and for some even new perspectives such as a career start open up.
Street children are welcome at KCC. They receive support and are invited to participate in the activities. In order to be able to offer them a safe shelter and hope for a secure life in the long term, there is the project "KCC Children's Shelter".
THE PLAY
With a performance of acrobatics, music and theatre, the group will dedicate itself to the topic "children's rights" in 2020. The group is particularly interested in the question of what climate change has to do with the implementation of children's rights. With a great deal of humour, breathtaking acrobatics and small scenes, the young people convey what is really important in life: making the future of children worth living.