Municipality / Provincia Varese
"The Province of Varese has in its policy lines the promotion of sustainable development of the territory. One of the strategic activities we carry out to achieve these objectives is the education of environmental sustainability for the new generations through the Green School program". That's why we are keen to be part of the project Culpeer4change.

Istituto OIKOS
Istituto Oikos intends to support and inspire a new generation of active, conscious and confident citizens, in building a more inclusive and sustainable society. We are keen to engage schools in making the Agenda 2030 a reality.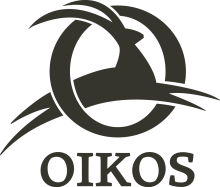 Pixel
Pixel is an international education and training institution with almost 20 years of experience in international cooperation and European project management. International cooperation and Europe are the key words to understand why we are keen to be part of this project. Firstly, the Sustainable Development Goals have been defined at worldwide level, and Europe plays a strategic role in reaching them. Secondly, the Sustainable Development Goals can be obtained through both mutual engagement and international cooperation. Those are the main reasons why Pixel decided to enter the Culpeer4Change partnership.