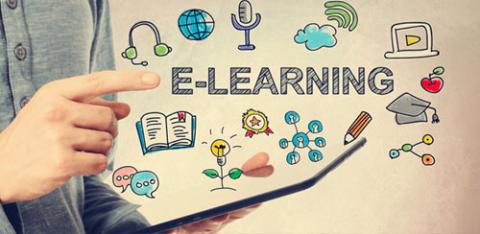 Since November 2020 CULPEER4change provides for free e-learning courses and open educational resources on its e-learning platform.
Educators can learn through the e-learning courses how to integrate informative and playful activities in their lesson planning. The e-learning sections gives educators a very good insight and instructions for teaching the Sustainable Development Goals 10 (migration and refugee issues), 13 (climate action), 16 (children's rights) and the implementation of Cultural Peer Learning Concept. Additionally, is available a huge variety of practical activities for all SDGs and more.
The educators get materials for using it with children and young people of the age groups:
The e-learning platform contains:
E-learning courses about SDG 10, 13, 16 and SDGs in total
E-learning course about Cultural Peer Learning (CPLC)
Geographical Map collecting CPLC stories
Collection of artistic workshops
Collection of informative and playful open educational resources
The aim is to offer practical, creative activities for making complex information more accessible. The SDGs are complex and intertwined. They become integral part of a transformative education.
The project is committed to create awareness about global challenges and the social, ecological and economical interdependencies. CULPEER4change aims to support children and young people to become self-effective and engaged for a resilient and better future for this planet.
We believe this can be achieved by applying innovative learning methods in formal and non-formal education. Cultural Peer Learning Concept (CPLC) is an inclusive approach for gaining knowledge and experience through creative and intercultural exchange among young people. Background and application of CPLC will be explained in our e-learning course.
Click on the link and sign up for free for the e-learning platform. https://culpeer-for-change.eu/en/e-learning-platform