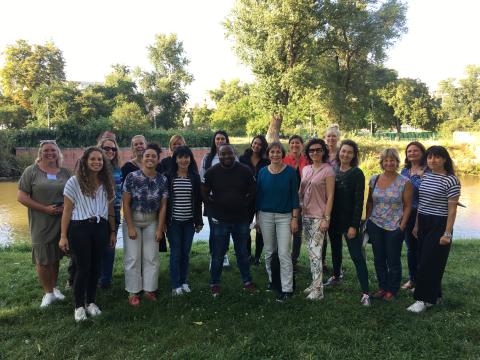 It was spectacular to meet after such a long time in person. Each partner organization and municipality of the CULPEER4change network was present in Wroclaw, Poland. Our partner organization Brave Kids Festival hosted the four-day program including colorful performances, thoughtful encounters, and vibrant atmosphere. The network meeting was taking place between the 25th and 28th of August 2021.
We started the program with our two-day meeting involving all staff from the partner organizations and municipalities. After a warm greeting and welcome carried out by Brave Kids colleagues Agnieszka and Iwona, we continued with our regular update about the current state of the project. The precious time we had together have been used to reflect about our program activities, figuring out the gaps, formulating solutions and more than ever step into a forward-thinking process. We aim to be a future-oriented project and that our programs gain viability and at the same time offer sustainable solutions as response to the global challenges.
The main event organized by Brave Kids and CULPEER4change took place on the 27th of August. The educational conference about "Global Competencies" was impactful. Specialist in education from Poland and from Europe gathered to discuss questions like what kind of competencies do we need in education to prepare children and young people for the future. It was great to watch that young people took over the stage and enriched the discussions by sharing their opinions during panels and spoken word performances. More than ever are children and young people the protagonists, defining their needs for framing a high quality education which leads to a sustainable and equal society.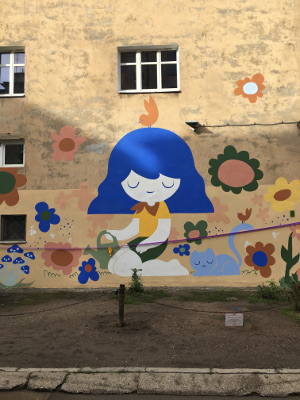 We are very thankful for all contributions to the discussions.
Another Highlight was the inauguration of the new mural painting accompanied by a short theater scene from cultural group The Dreamcatchers.
The four-day program ended with the Brave Kids Parade, taking place on Saturday 28th of August. It was impressive to see so many children and young people demonstrating a variety of creative actions for the entire city Wroclaw. Brave Kids showed its entire range of creative programs like theater, music and painting. We can an only say: What a fantastic week we had!